Home

About

Why Lincoln

The Book

31 Days

Order

Preview

Connections
Orders by Check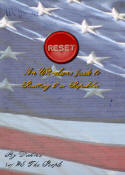 Order by Check or Money Order
Please enclose a note with your check:
option: Your E-mail address (if you would like to know when your order is shipped)
Your full name
name of person this book is for
complete name and street address where book is to be shipped including:
City, State Zip
option: telephone number
How would you like this book signed by the author?
Example - "To Susan from your Dear friend Bill" -
followed by author's signature
Mail to:
Reset Book

C/o I-IMagine

2591 Wiedrick Rd.

Walworth, NY 14568
Make Check Payable to:
I-Imagine
Memo on Check:
RESET Book
Please allow 7-10 business days from the date we receive your check, to receive your book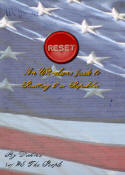 While you are waiting, click the book for FREE Downloads
We certainly and sincerely THANK YOU for considering or placing an order with us and hope you will again in the future. If there was a problem with this website please contact the webmaster (link below) or if you would like to contact us, please do so at the link (contact us), below.
Thank you,
I-Imagine
for questions and concerns about this site:
Copyright © 2003 - 2015 I-IMAGINE All rights reserved.
I Privacy Policy I I Copyright Notice I I Contact Us I