Home

About

Why Lincoln

The Book

31 Days

Order

Preview Our Next Book

Podcasts

Connections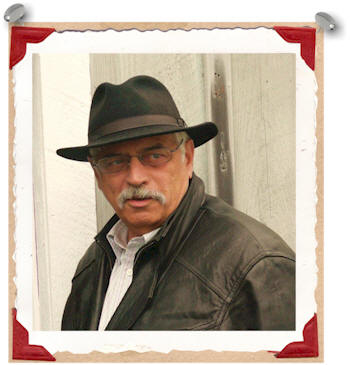 On January 31, 2011, I set out on a trip from Rochester, NY to my hometown of Columbia, MO, to release for the first time publicly, the book, 'RESET "An UN-alien's Guide to Resetting Our Republic" ' I traveled by car across Pennsylvania, Ohio and briefly stopped in Lincoln, IL where Abraham Lincoln once practiced law. After arriving in my hometown, I did some book-promotion and signing at local eateries/coffee shops and presented singed copies of my book to the administration of my elementary, Jr. High, and High Schools. I even gave a signed copy to the Mayor and People of Columbia, MO as well as, other personal friends, family and inspirational mentors from my youth. I spoke with many people and gave interviews. My vehicle (then, a Chevrolet HHR) was outfitted for promotion and did turn, not a few heads across town, downtown and through colleges and the University of Missouri.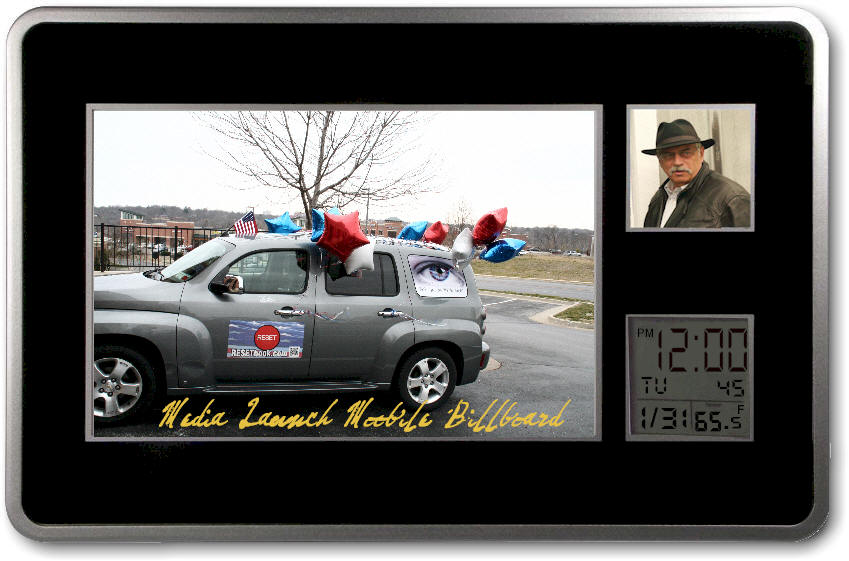 Note: Car is now a Silverado pickup :)
After the my last goodbye in Missouri, I briefly stopped in Lexington, KY. Then I continued into West VA and stopped again, in Manassas, VA which is basically where the American Civil War Began. Finally, I returned home in February after a whirlwind, but most gratifying and exhilarating trip.
Status of Book as of 8/4/2015

Pre-launch in person in Columbia, MO (hometown) and RESETbook.com 2/1/12

Available in digital format:
Smashwords.com, iBooks (Apple iTunes), Nook (Barnes & Noble)

Released to the general public (hardback print version) on 2/1/2012 through Lulu.com (allow 6-8 weeks to find it in stores)
Now available at: Amazon.com, Barnes&Noble.com keywords: Reset or Dahni
1 nationally syndicated radio talk show host




3 newspapers

1 college (Hillsdale, MI) has several copies




3 schools




1 CEO/Founder of a major company




1 government official - Executive branch




1 Senator




1 Judge




1 Mayor and the people of a city




1 couple in the Bahamas




1 decorated U.S. Marine




1 U.S. Navy Seal




WE the People like you :)




Appeared (the book did) at: The National Library Association conference in

Philadelphia, PA March 13-17, 2012 approximately 8,000 attended - http://www.placonference.org/

Featured in local newspaper 6/10/12

I've noticed that signed used copies are being sold

click the button for more 'Connections'

for questions and concerns about this site:

Copyright © 2003 - 2023 I-IMAGINE All rights reserved.


I Privacy Policy I I Copyright Notice I I Contact Us I